Where can you get Hoverboards? If you are planning to invest in a hoverboard, you should research where you will purchase it.
Hoverboards have been controversial in the past, which is why many brick-and-mortar stores do not carry an adequate supply. The popularity of hoverboards is soaring, but not many physical stores are willing to carry them openly. Hence, a large number of people resort to online stores when purchasing hoverboards. If you do not want to go to a store and learn that they do not have enough inventory, it is better to give them a call first.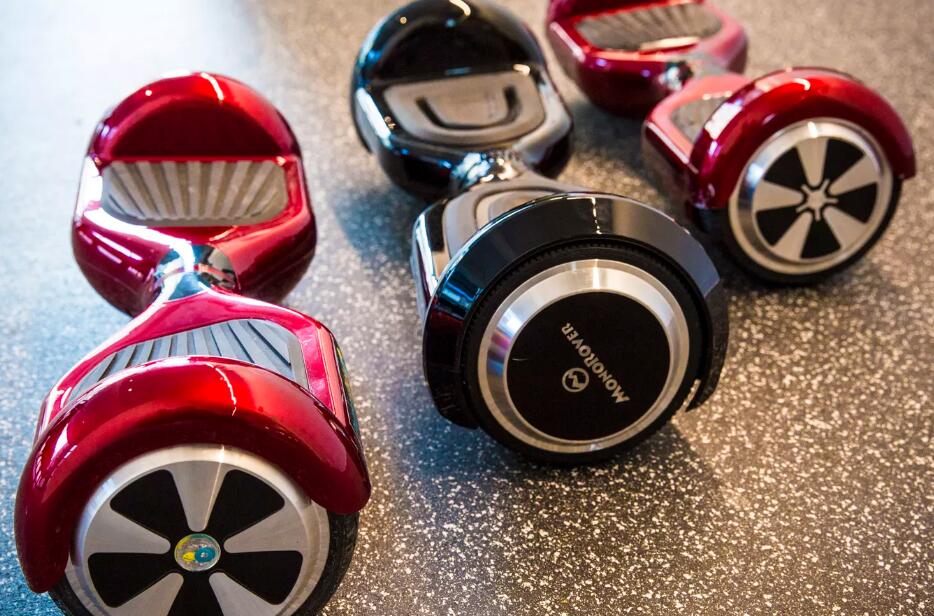 Hoverboards at Physical Stores
Many major retailers like Walmart, Best Buy, and Target have begun carrying hoverboards in their physical stores. This is an indication that we are heading towards progress. Soon, other retailers might also begin keeping an active inventory of popular hoverboards if they witness the sales rising. You might not get every model offered by every brand in these stores, but it is enough for you to form an opinion about what you are looking for.
Get in touch with individual retailers located closest to you and ask them about their variety. You can also ask them about the availability of a particular model and then pick it up from the store later on; if the brand you want has a brick-and-mortal store or counter, head over immediately!
Buying Hoverboards Online
Online shopping has taken over our world, and there is no reason why it should not be a great choice for purchasing hoverboards as well. In fact, buying hoverboards online provides a better experience in some cases. You can head over to Amazon.com and browse their collection. Check for different brands and models that interest you. Amazon usually ships out products fast, and you will get your hands on a new hoverboard within a week. You can even score a few good deals in the process.
If you are looking for a not easily available model, your best chance is to visit the manufacturer's site and find out if it is in stock. You can purchase it directly from the website and have it shipped to you. If it is out of stock, you can ask them to send a notification when restocked. Some manufacturers also make online exclusive hoverboards for their website, so you should always look before deciding.
Retailers such as Walmart or Target have their own online shopping websites that you can browse while sitting at home. If your local retailer does not have the model you want, but the website does, you can order it online and have it delivered to your doorstep. However, you might find some hoverboards that can only be delivered to the store for pickup. Keep this in mind when choosing a model and placing an order.
You may also want to take a look at hoverboard sales from the manufacturer themselves. It's a good way to buy them, though you may have to shell out more should you be buying directly. Plus, you would be losing out on many of the offers, which you would say get from stores like Amazon.
Television Shopping
While many people look down on television shopping channels, they can be helpful when you are looking for something like hoverboards. If you do your research, you will find that some of your local TV shopping networks also stock hoverboards.
How to choose a reliable seller?
You are free to go with any of the above-mentioned options, but you should consider the following when choosing a retailer.
Authorized seller: If you cannot buy a hoverboard directly from the manufacturer, it is always best to check if the seller is authorized to sell those products. Otherwise, you might get counterfeit hoverboards in the mail.
Budget: Hoverboards are available at a range of prices. If you do not fix a budget beforehand, there is a chance that you might end up spending too much.
Selection: Stores and websites keep different inventories. You should always research all the available options, to begin with, and then choose the buying location.
Return policy and customer service: Hoverboards are not cheap, and you should make your purchase from a reliable brand that offers excellent customer service. Read up on the return policy of the brand and the warranty information of the product. Go ahead only if you are satisfied.
Have fun with your new hoverboard!
Are cheap hoverboards safe?
Yes, cheap hoverboards are quite safe. They come with the right kinds of certification, both for the battery and the product itself. Thus, when a person decides to buy a cheap hoverboard, he should ensure to buy the one that comes with proper safety certification and warranty. These two features will add to the reliability of the product and the rider's safety.